Phenomenology of the red virus is an ongoing project, exhibited for the first time as a multimedia installation part of the corpoanarchy in Raumstation Zürich (Dec. 2018). This installation consisted of several elements such as digital performance, paintings, made objects and printed textile. Drawing on a historical photo, this work attempts to describe the complexity of the word corpoanarchy. This work attempts to by analyzing the performance of the virus, makes a bridge between the mechanism of populism and the notion of the "banality of evil" by Hannah Arendt. Red virus is a metaphor for the populist politics of today.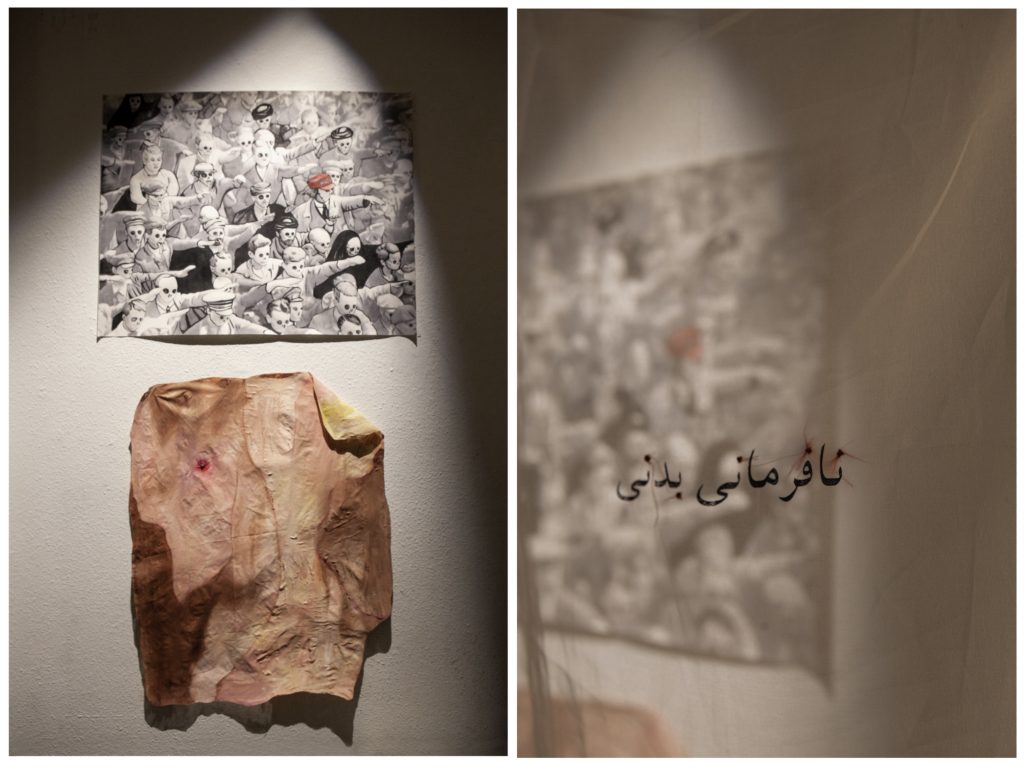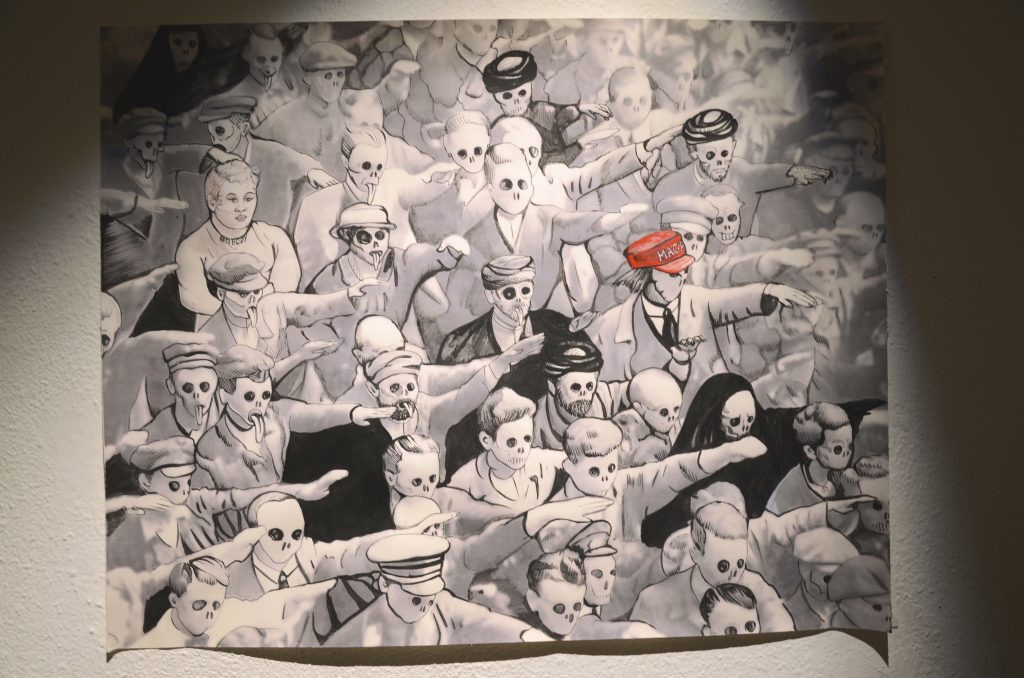 The main image in this work is a painting (acrylic on paper) based on a historical photo, taken on June 13th 1936. The image presumably shows August Landmesser, a German citizen who refused to perform the Nazi salute at the launch of the naval training vessel Horst Wessel. Drawing on this historical photo, like a microscopic image, this project utilises this photo as a metaphor to visualize the corporeality of 'corpoanarchy'.
It attempts to raise the question; what do we call such acts of refusal? Could it be resistance? persistence? or resilience? Or do we need another word to express such complexity?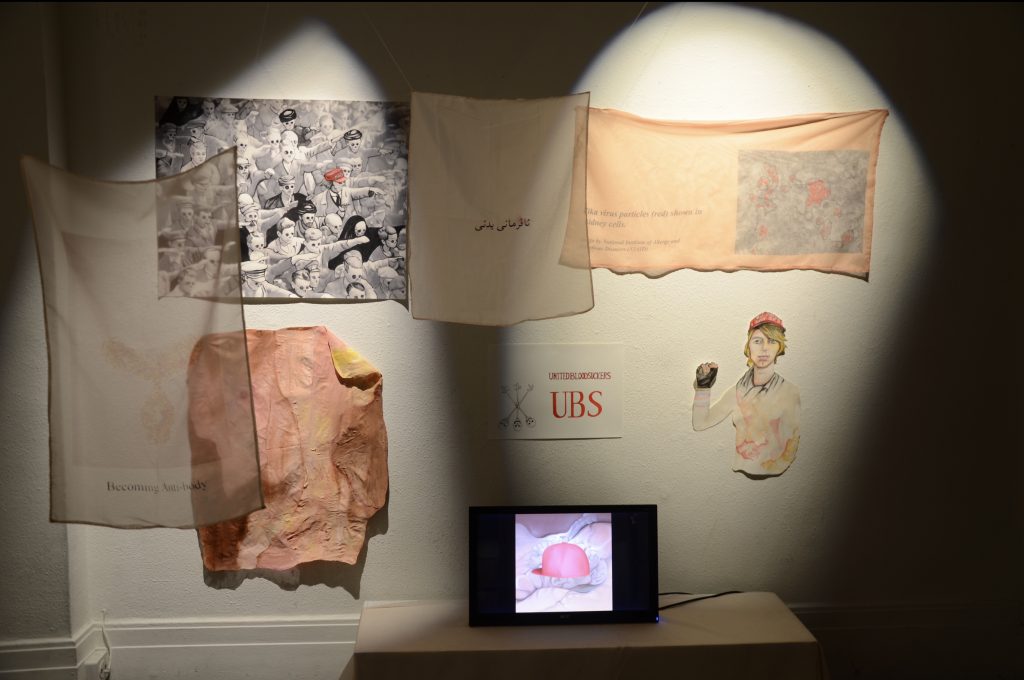 View of the installation at Raumstation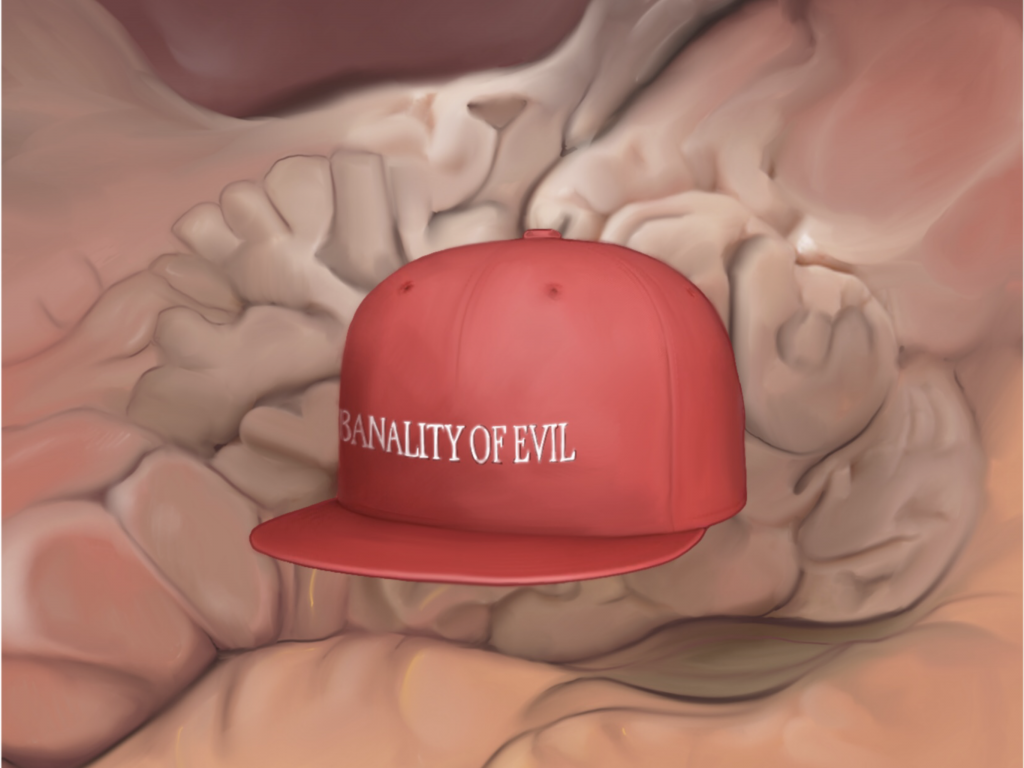 Video still: frame of the animation on loop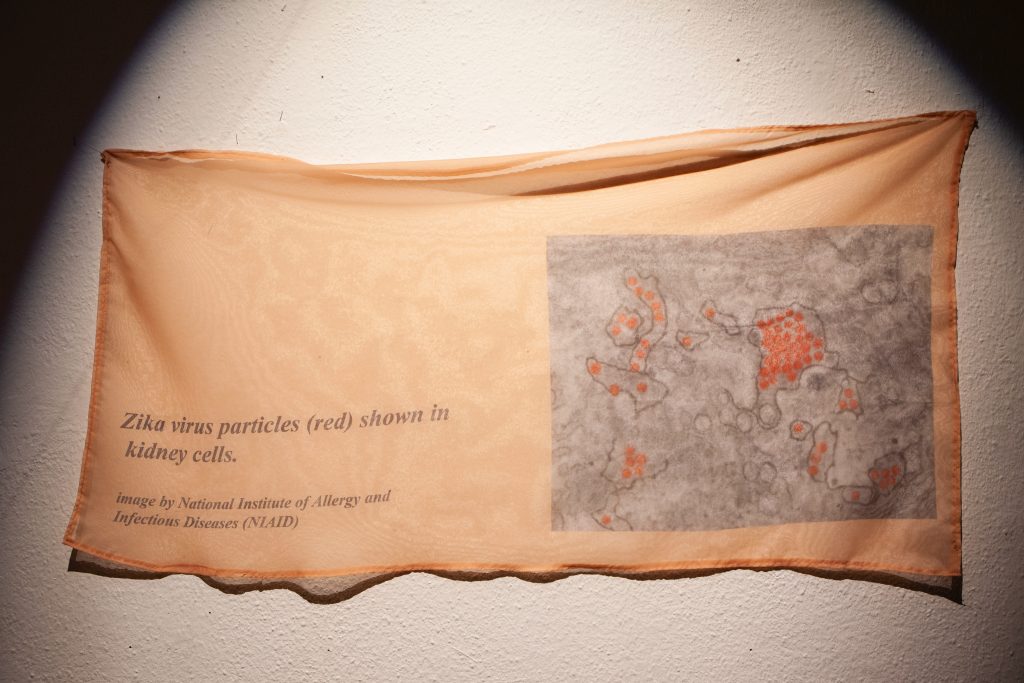 Digital print on textile, Microscopic image of kidney cells, courtesy of NIAID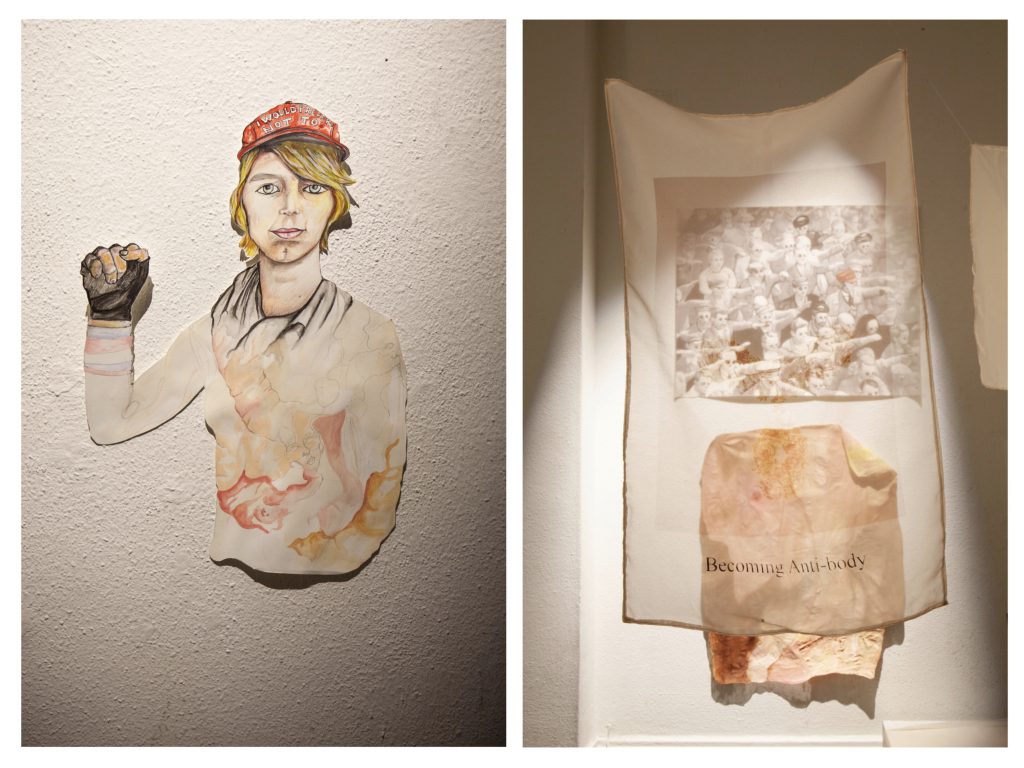 Left: portrait of Chelsea Manning, acrylic on paper (A2) Right: Becoming Anti-body, Printed textile
360° view of the main installation (December 2018)
The following animation is a short excerpt of a digital performance, narrating the origin of the red virus