Eyewitness: becoming darkness, becoming death, becoming imperceptible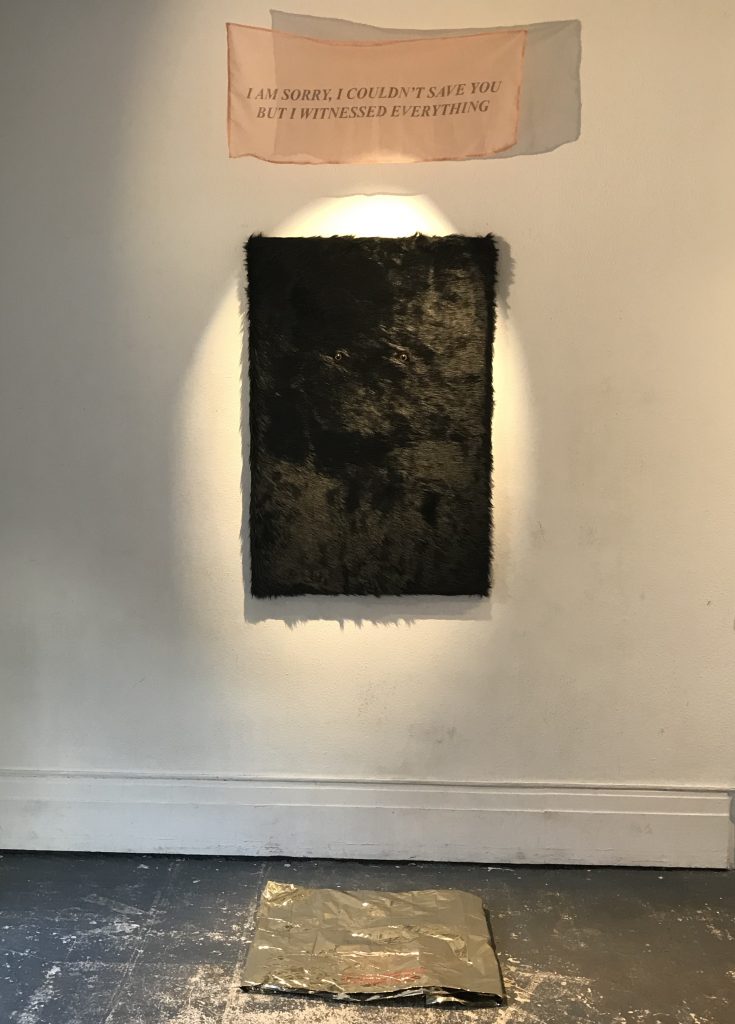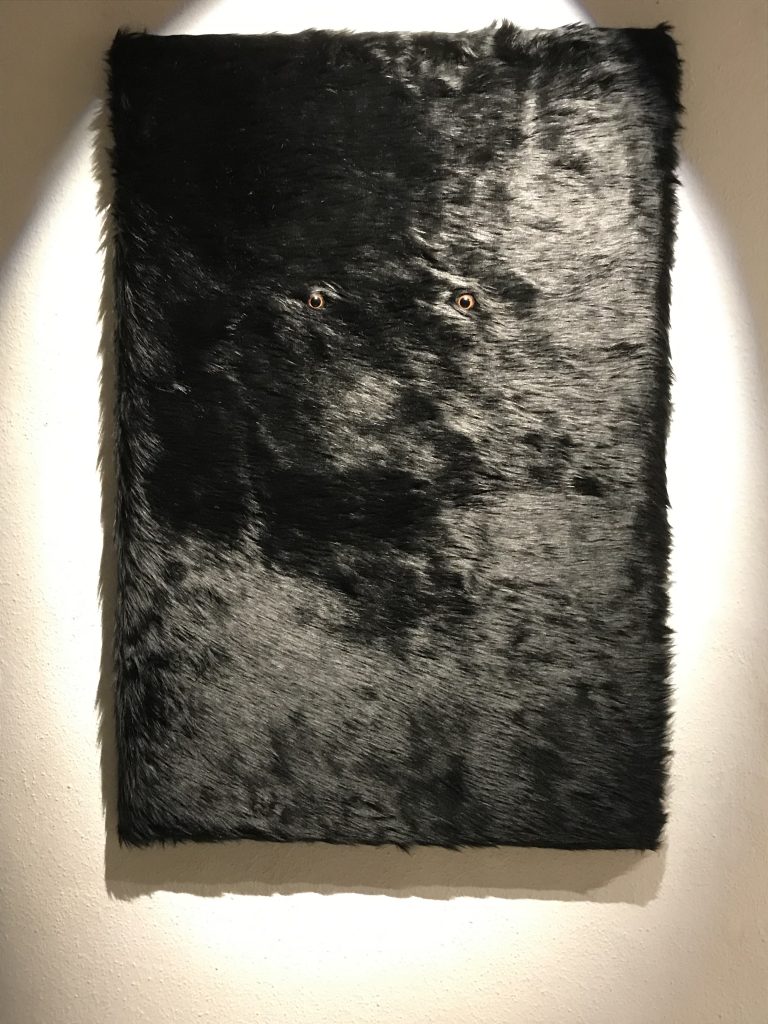 'I'm sorry I couldn't save you, but I witnessed everything!'
 Article 33 of refugee convention 1951  emphasizes a very fundamental humanitarian notion (Refoulement)—written specifically regarding refugee crisis after WWII—in current cases such agreements have been rearranged on a provincial level by local police and authority. This strictly prohibits normal citizens from helping vulnerable undocumented refugees and even to rescue them from drowning. 
Over the last 4 years, 10 people have died every day attempting to travel to Mediterranean countries by sea. Since interfering in rescue process is illegal at some geographical points, several activist projects decided to become more vigilant, with the help of flying drones over the sea, in order to observe the refugees and send the (legal)rescuers faster to the right spot. This way, they minimize any delay and report the incidents to the rescue team as fast as possible. 
"Eyewitness" embraces the comforting texture of a fluffy textile (a texture that mostly associated in our collective consciousness with teddy bears, blanket, warm cloth or any other comfortable object), to stare into the eyes of death. Death as comfort, comfort as becoming death! And all of us including death itself as spectators in this spectacle, or maybe as Lilie Chuliaraki says all of us  as "ironic spectators", who are witnessing the death of ourselves in the depth of the death of the others. When comfort has become so drastically disturbed that the death turned into the comfort.

Silk screen on emergency blanket:
ACHTUNG: PLEASE DO NOT USE THE EMEREGENCY BLANKET, IT IS JUST FOR DECORATION!
THE REFUGEE CONVENTION (UNHCR)
ARTICLE 33. PROHIBITION OF EXPULSION OR RETURN ('REFOULEMENT)
1. No Contracting State shall expel or return ('refouler') a refugee in any manner whatsoever to the frontiers of territories where his life or freedom would be threatened on account of his race, religion, nationality, membership of a particular social group or political opinion.